Welcome to the 88th edition of the Tangled Bank, the best and longest running science blog-carnival out there. For the newbies, we blog about science, casting a wide net over the physical, social, and life sciences. Anybody is welcome to submit, so long as it is about science. This weeks posts come from as far away as Sweden, and as near as, well, Bezerkeley. Please
enjoy the carnival, there are some really nice posts. Before you leave, make sure and check out the Behavioral Ecology Blog. Oh yeah- vote in my poll…———————————->——————————>
1st on the list is the GrrlScientist, who tells us about a scary-creepy place Texas, where a very large group of spiders has transformed a park into a haunted house in a post entitled "Spiders Spin A Web the Size of Texas" BREAKING NEWS from the Grrl- Alex the Parrot has Died..
Hsien is at it again, posting about the Wellcome Collection which is a Museum owned (sponsored? managed?) by James Watson who BTW will be speaking in San Francisco later this year). Looks pretty cool to me, especially in that it has something to offer the younger members of my tribe…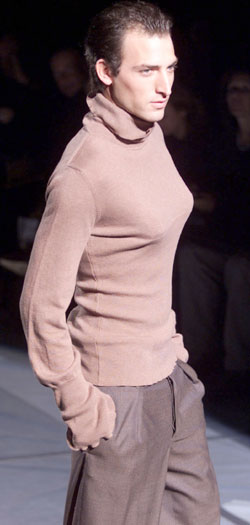 Guys: Imagine an infection that might:
kill you
give you man-boobs
or cause reproductive isolation
Horrible huh, too bad such an infection exists.. go read about it over at Evolgen!
Invasive Species Management is big business, and rightly so. The management of invasive species (plants and animals) cost taxpayers millions of dollars yearly, and inflict irreparable damage on ecosystems. While there are clearly plants that behave like invasive, plant behavior occurs on a continuum, with some plants clearly invasive, others clearly not.. What about the majority of introduced plants fall somewhere in the middle? Turns out, there is an objective method used to score plant behavior… GreenManTim gives us the gory details on how this is all worked out over here.
While GMT's post deals with the politics of invasive species, Jennifer describes for us the daunting task that is their removal from a particular place over at her blog in a post entitled "Tower Power"
Screwworms are one of those animals that have to power to mystify, intrigue, and horrify all at one time.. They are one of the most magnificent parasites out there- unless you have them of course. Well…. You say you don't care for them, you'd rather not have them huh- turns out there is a non-eco friendly way to get them out- irradiate the males of course.. Read about the poor sterile makes over at Discovering Biology in a Digital World.
I'm not sure how he has time, but Brian over at Laelaps wins the award for longest post.. Never fear though, while long, it is far from long winded. The post (Convergence or Parallel Evolution) draws from his experience at the AMNH and their sometimes peculiar arrangement of specimens and gives us a nice primer on evolutionary theory.
From a grad student at a Big Ten school with a Football Team that is not 0-2 (Penn State), Kevin sends in 2 posts this editions. 1st is on Anemones, is a commentary on the Anemone genome, which was published
recently. The 2nd is something about chirality and snails.. Reminds me too much of my organic chemistry days to say more..
Brains are pretty cool, and are somehow related to "being smart" says Alvaro over at SharpBrains. He says that it's all related to the accumulation of patterns- seems pretty reasonable to me… ON another note, a 2nd submission contains a list of cool quotes from Neuroscientists. I guess I get a little uneasy when powerful scientists support particular ideas with anecdote, but here it is.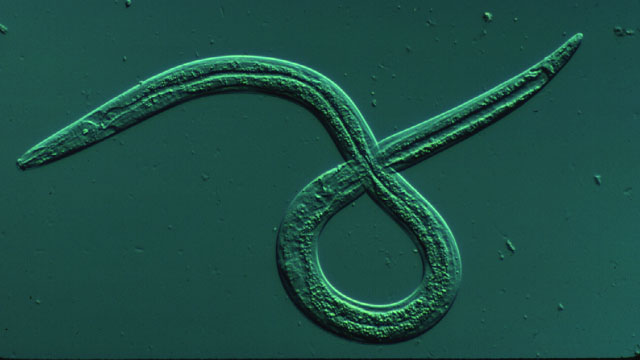 You know that parasites rule the world don't you?? Well it is true.. Over at Science Made Cool, one particular guy, North American pine wood nematode (Bursaphelenchus xylophilus) is described.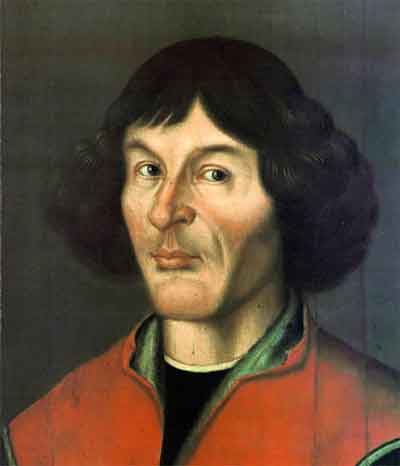 Have you ever wondered what makes people great— people like Copernicus, Bruno, William Harvey, Tycho Brahe and Kepler. How do great scientists come to be anyway? I sure don't know, but turns out someone does- and has written a book about his findings- do read the review over here…
As some of you people may know- I'm pretty short. So short that my Dad considered subjecting me to growth hormone treatment when I was a kid. In retrospect, I'm pretty glad he didn't, as I've come to know the benefits of being short (think dancing with taller girls). Anyway, it has come to light that there is a gene that is responsible for some of the variation in human height- curious? I sure was.. So go over and read up on Greg's blog in a post fitly entitled "Tall Gene"
I'm not quite sure what Archaeozoology is, but if this post is representative- I want to know more. Infectious disease, volcano's, old-burnt people, and how they are all related is whats in store for you with a click on this link!
Rotten tomato or Kumato™, you decide….
I'm not sure who Ol' Sam Peabody is, but if he is a sparrow, as an east-coaster, I'll agree… Trash Bird. You'll easily see 100 of these visiting virtually any park…. Despite my personal opinion about these guess, you can't deny that they are actually really pretty, which is illustrated quite nicely by a submitted post over at 10000 Birds.
Apparently Professor Steve Steve likes Peyote, a substance I thought was banned for use in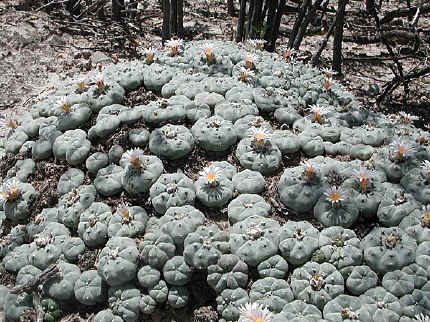 stuffed pandas…. That not withstanding, it looks like he WAS having a pretty good time over in Norway.. Go see just how good of a time here..
A bunch of really interesting blog posts surrounding the question "What is Life" have been circulating… A discussion on the necessity of a useful operational definition and a summary of key contributions is yours over at BioCurious.
This week's winner for most submissions is Eric Michael Johnson with 3. Too bad they are all
SUPERB! I'll highly recommend them all..
Lastly, there several posts that I have found to be particularly interesting.
- A guide to translating scientific papers into plain English.. REALLY FUNNY (AND TRUE)
- J Craig Venter, thoroughly exposed.
- An update on the crazy Texan spider story.
- Are species theoretical objects?
- Will climate change shrink mans manhood, too?
OK, it's time for you all to go home, but before you do that, check out the rest of my blog, and subscribe to my RSS feed if you like what you see… Make sure and start saving up posts for next edition, which will be over at Aardvarchaeology in 2 weeks. Please let me know if I forgot somebody, or if links don't work…